( Title, Artist, Edition )
( Description )
( ISBN )
( Price )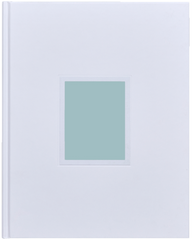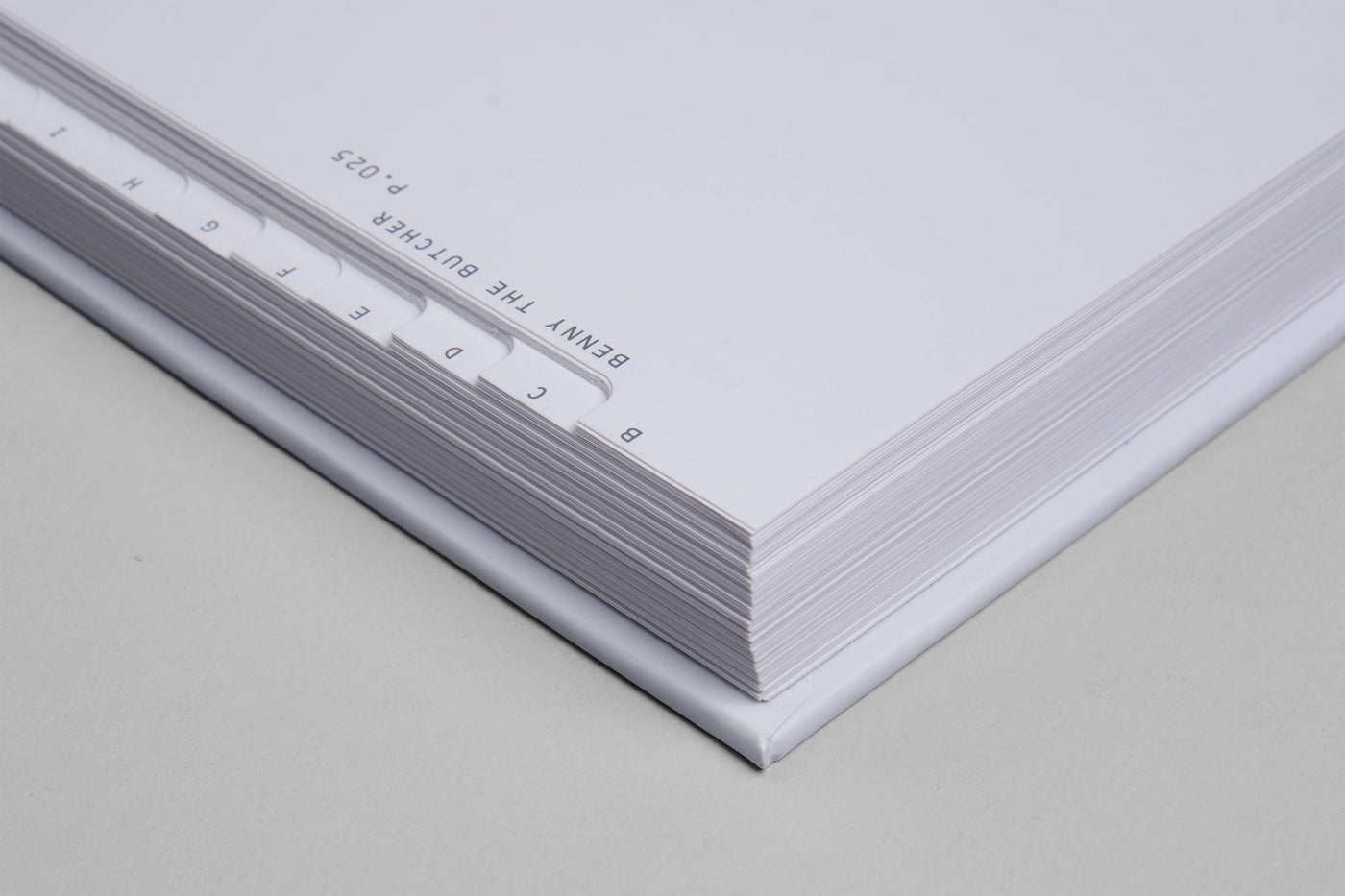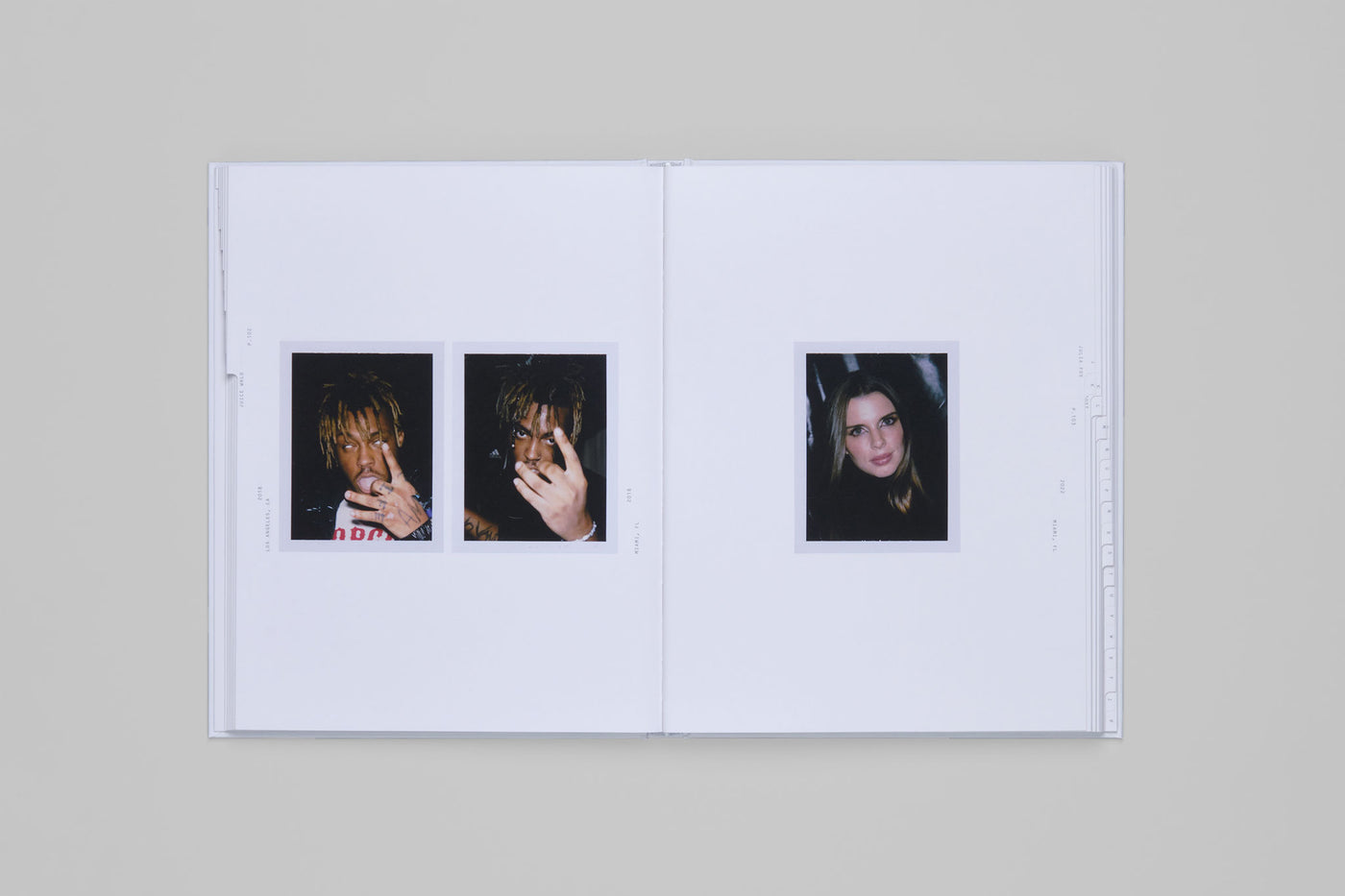 PROGRESSO ARCHIVE – 003
"One" is the first printed selection of an ongoing series by the American Colombian photographer and film director STILLZ. Designed as a type of "telephone directory", the book results in a compilation of photographs he has been taking with his 70s Polaroid Big Shot since 2017.
Inspired by Warhol's Polaroids (1958-1987), he uses this same format to create a living map of America's contemporary urban scene. In a way, the publication functions as the artist's manifesto and a declaration of intent, using his own words, "to create a kind of personal mark at a specific point in time for the music culture". Indeed, as once did Warhol, STILLZ continues to work with the most influential characters of our times.
The collection of portraits, including artists such as Erykah Badu, A$AP Rocky, Miley Cyrus or the late XXXTentacion, is the material testimony of STILLZ's outstanding professional career and the relationships that are forged during the process.
22,9 x 28,9 cm, 240p
Hardcover

Published by Progresso
Prologue by Rosalía
Design by Basora

Supported by Carhartt WIP
197 Landscapes of Abstraction
Adrià Cañameras

Edition of 200
PROGRESSO ARCHIVE – 002
Adrià Cañameras has transformed a moment of artistic disorientation (as he himself states) into an opportunity to explore the possibilities presented by the interaction between a limited series of chemicals and Fujifilm's FP-100 photographic paper.
The work is limited in terms of the materials used (bleach, turpentine, citrus), but also in terms of the number of tests possible, limited to a batch of 20 packs of 10 films, and that are now out of stock commercially. This limitation is not a shortcoming, but rather serves to make the artist's project more concise. Two of the pieces have been lost, therefore the work collected here actually consists of 197 + 3 abstract landscapes. Unfinished, the series of compositions first of all shows the productive nature of repetition. Despite variations, repetition of the same technique is not redundant, but instead progressively traces the outlines of a landscape of undecided dimensions.

22 × 29'7 cm, 232 p
Softcover and flaps
Design and editing: Progresso
Language: Spanish and English
Hand-signed by the artist
December 2022
CAP
PROGRESSO

Edition of 50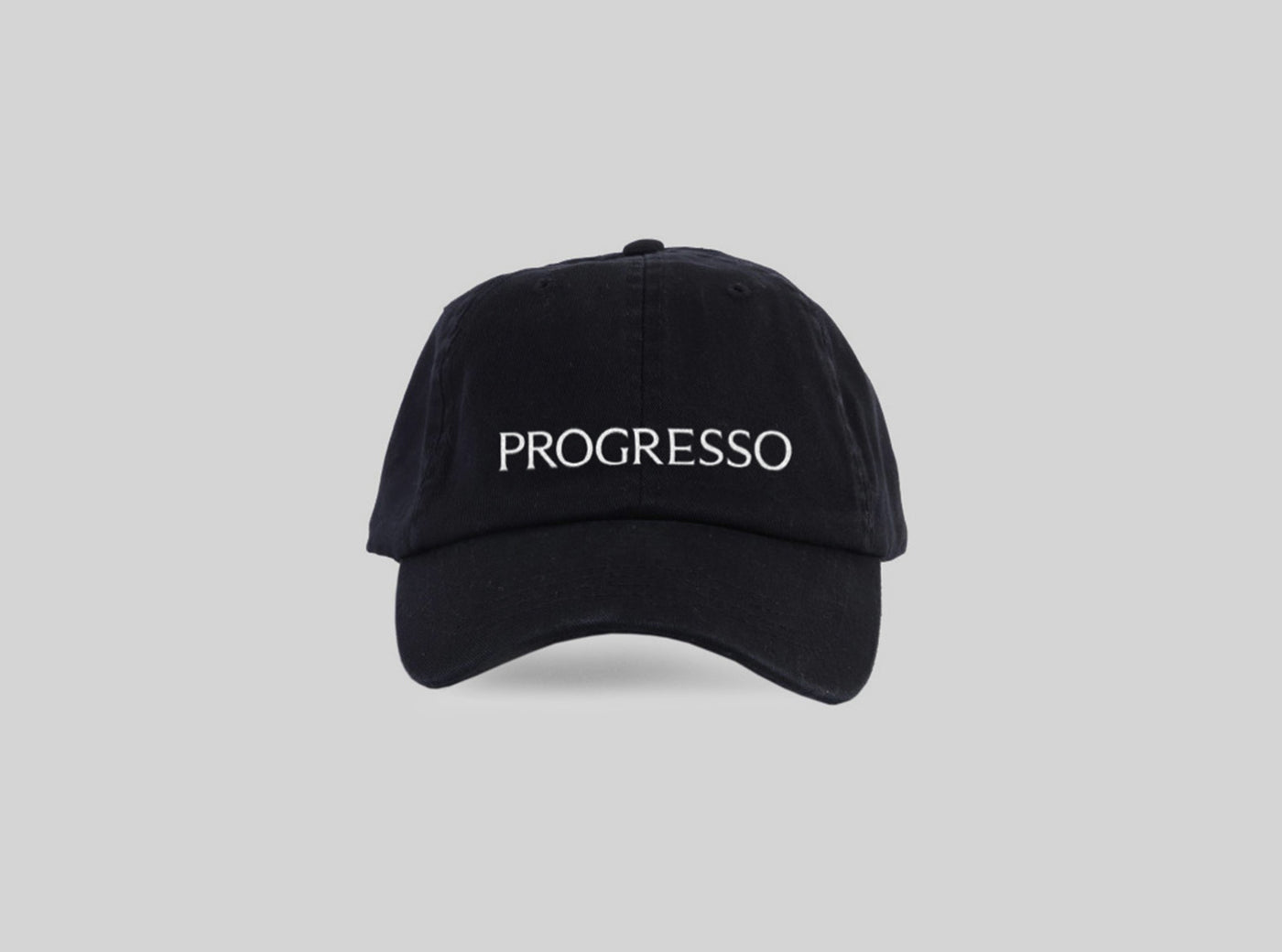 PROGRESSO CAP
100% Organic Cotton
Low profile 6 panel design
Soft unstructured crown
Pre-curved peak
February 2023
The Social Life of Ghosts
Marria Pratts

Edition of 200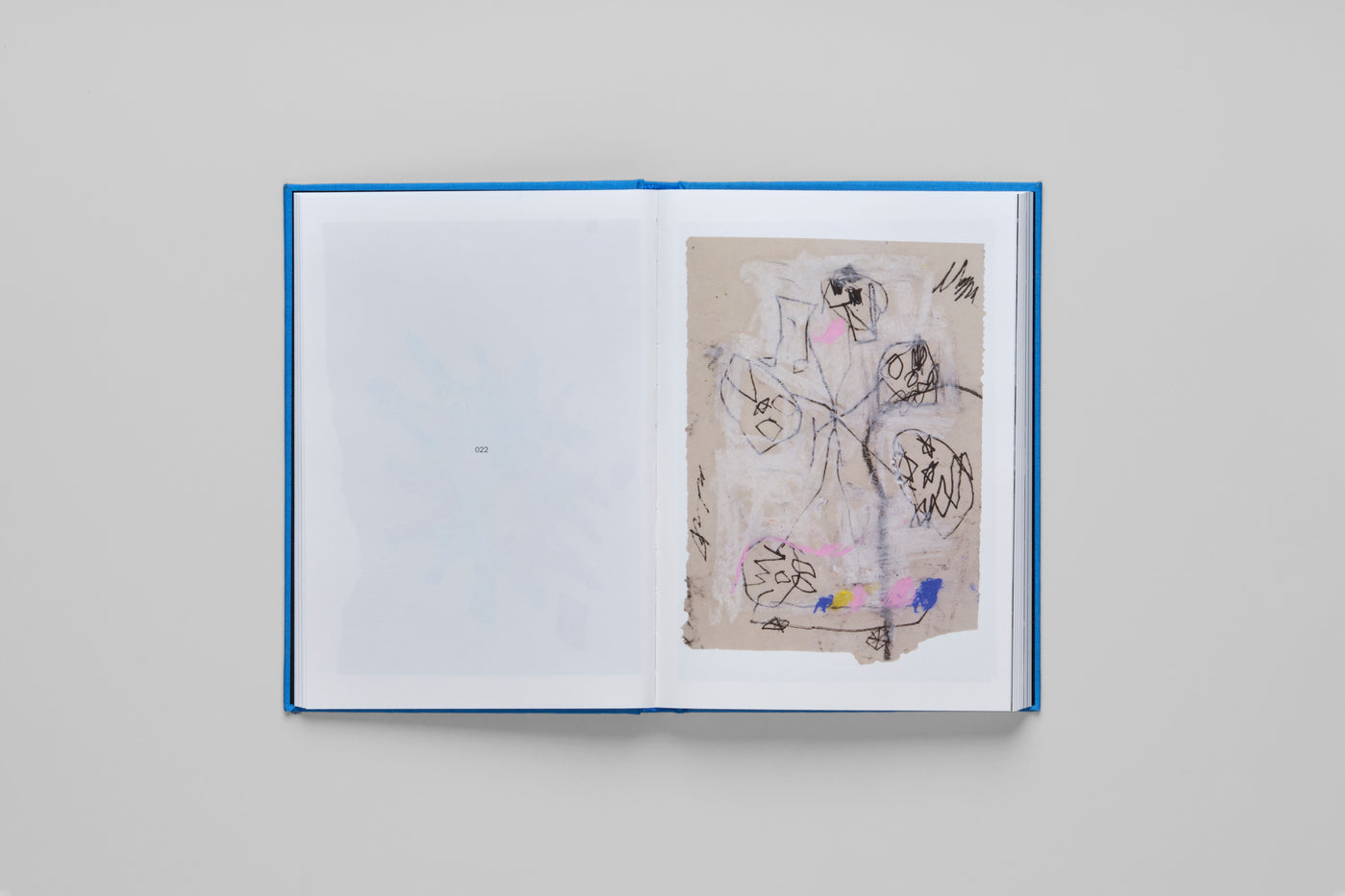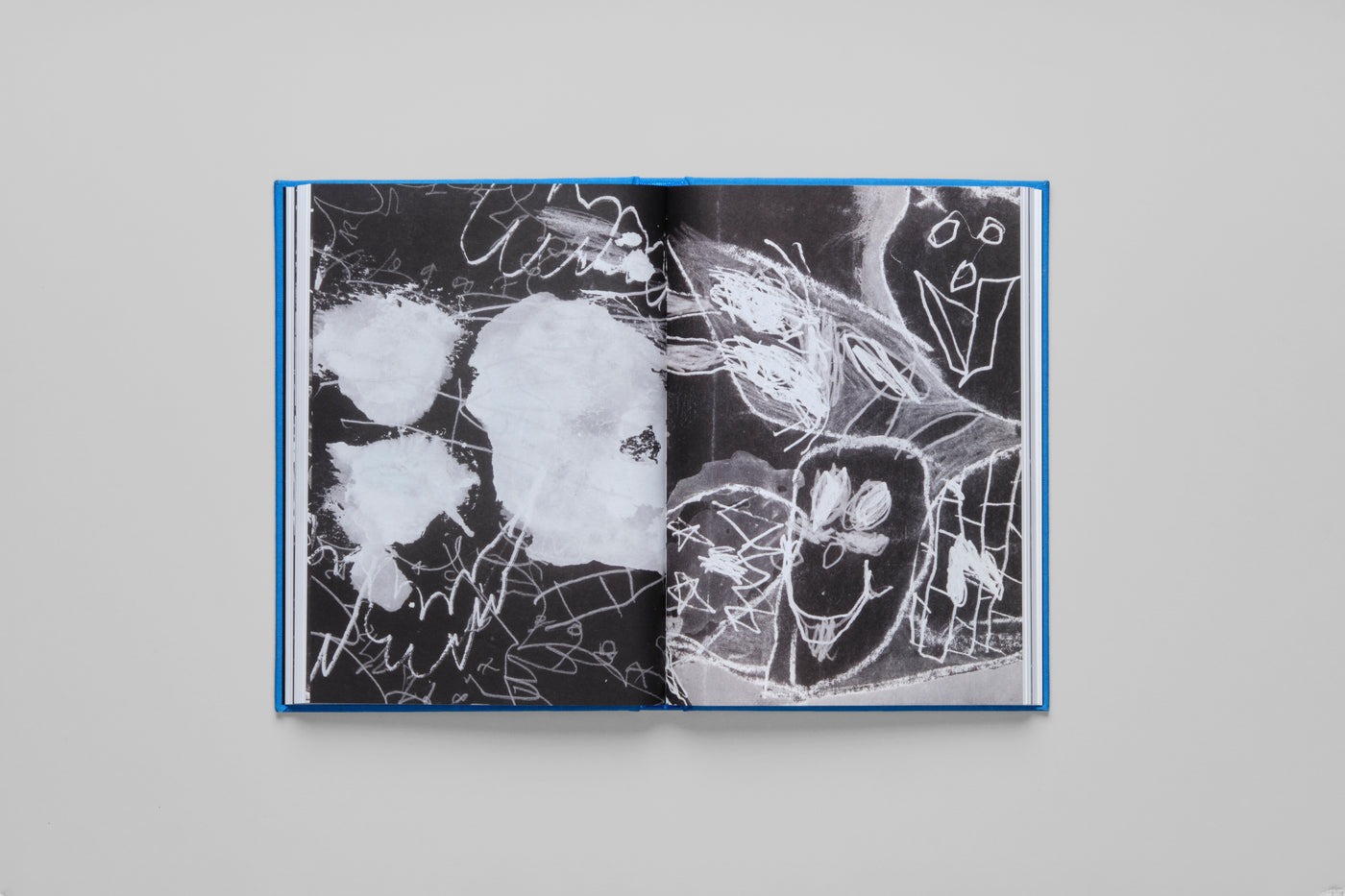 PROGRESSO ARCHIVE – 001
The artist's book "The Social Life of Ghosts" by Marria Pratts features more than one hundred drawings. With this repertoire, Marria appears to uphold the relevancy of drawing. And despite, or indeed thanks to, its modesty and the simplicity of its execution, reasons for which it is often not a respected medium, Marria rejects such market categorizations. 

These works are not minor nor are they preparatory. Neither are they so as standalone pieces, nor are they so as the sequential narrative they form after being selected, organised and presented as a collection in this publication. In the same way she does in her huge paintings or neon brushes, Marria once again demonstrates a willful and affectionate pursuit of insistency, never-ending purpose and an opening up of the world. In both form and content, the artist gifts us a unique reflection of the radical experience of liminality and alienation that still surrounds us and that is so lonely and, at the same time, so collective.
18 × 24 cm, 272 p
Fabric hardcover with tip-on
Design and editing: Progresso
Language: English
July 2022
Long-sleeved T-shirt – The Social Life of Ghosts
Marria Pratts

Edition of 100
THE SOCIAL LIFE OF GHOSTS T-SHIRT

Long-sleeved T-shirt designed for the booklaunch of the Archive 001 - The Social Life of Ghosts by the artist Marria Pratts. 
With the collaboration of Carhartt WIP.

100% Organic Cotton
Design: Progresso

September 2022